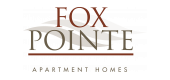 Your Review
Submit a Review

Resident Reviews
|Recommended: YesI moved here almost 4 years ago and Melissa moved us in she was and still is A pleasant person to work with so respectful understanding and patient person who work with.
|Recommended: YesMelissa is a wonderful person very helpful, very understanding and always willing to go above and beyond to help get things done.
|Recommended: YesMelissa Conklin goes above and beyond She made my move in easy. I've been here for 6 months and if I have an issue I know I can count on her There was an issue with an overflowing trash bin, she came out with the trashmen, put on gloves and helped pick up the trash that overflowed onto the ground I truly appreciate her and I don't know what this complex would do without her Thank you Melissa for ALL that you do
|Recommended: YesGood fit — It's perfect for me and for a starter apartment
|Recommended: YesLove it here — I enjoy living here. The staff are very nice and helpful. The maintenance are helpful. The complex is well kept. There is a new gym that is pretty nice ... There is also a really nice pool.. The neighbors are pretty cool too.
|Recommended: YesQuiet clean friendly community — It's quiet, staff is courteous and a great community within the complex.
|Recommended: YesIt was nice. — It's not bad, not amazing but better than most.
|Recommended: YesLove my girls in the office — Hats of to yous They helped me get in touch with assistance during this horrible time..and I thank each of you ♥️
|Recommended: YesI Love this apartment the staff, especially Kate she is a wonderful manager. — I would say that the apartments are great. The staff are wonderful. The maintenance do their jobs in a timely manner and are very nice and they do a good job. The grounds are wonderful alot of space for kids. The grounds are always. Neat and beautiful. I wouldn't want to live any were else. The rent is great you couldn't find a better place to stay or better rent any were else.
|Recommended: YesIt's nice for first time renters — It's quite peaceful.
|Recommended: YesNice — it's nice
|Recommended: YesHappy to be here x10 — Everything has been absolutely amazing it's like a dream living here. I've never been happier with an apartment complex. Perfect
|Recommended: YesIt's a nice property. — Very quiet neighborhood. Parking is a bitch, we have an apartment that has six cars and 2 on the lease.
|Recommended: YesI enjoy living here. Lawn maintaince is awful. Mowing while children are present. Leaf blowers are aweful and clogged my back screen door. — Pleasureable except for the lawn maintaince. Also with a work order the person entered my apartment while I was not home. I didn't like that. Please let me know when someone needs to enter when I am not home.