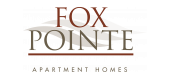 Your Review
Submit a Review

Resident Reviews
|Recommended: YesIt was nice. — It's not bad, not amazing but better than most.
|Recommended: YesLove my girls in the office — Hats of to yous They helped me get in touch with assistance during this horrible time..and I thank each of you ♥️
|Recommended: YesI Love this apartment the staff, especially Kate she is a wonderful manager. — I would say that the apartments are great. The staff are wonderful. The maintenance do their jobs in a timely manner and are very nice and they do a good job. The grounds are wonderful alot of space for kids. The grounds are always. Neat and beautiful. I wouldn't want to live any were else. The rent is great you couldn't find a better place to stay or better rent any were else.
|Recommended: YesIt's nice for first time renters — It's quite peaceful.
|Recommended: YesNice — it's nice
|Recommended: YesHappy to be here x10 — Everything has been absolutely amazing it's like a dream living here. I've never been happier with an apartment complex. Perfect
|Recommended: YesIt's a nice property. — Very quiet neighborhood. Parking is a bitch, we have an apartment that has six cars and 2 on the lease.
|Recommended: YesI enjoy living here. Lawn maintaince is awful. Mowing while children are present. Leaf blowers are aweful and clogged my back screen door. — Pleasureable except for the lawn maintaince. Also with a work order the person entered my apartment while I was not home. I didn't like that. Please let me know when someone needs to enter when I am not home.
|Recommended: YesLove living here — I would tell them that I love living here, tried to get a few friends here already lol
|Recommended: NoHas great potential, just needs some upgrades and better day to day operations. — I like living here the people are nice and generally respectful. The day to day maintenance of the property could be better. The grass is always too long because there is so much time between cuts. I think the landscape as a whole should be revamped more beautification like flowers and not just the green shrubs that aren't kept up either. The recycle is an issue easily resolved with larger containers and they should be green and behind the gated area so they aren't eye sores when they are full for too many days. Or have the recycle pick up more often so they aren't eye sores. Then why not have some modern touches like bike racks, shared areas out doors with a gazebo, or a BBQ pit. Beautification for the buildings as well the shutters look horrible they are discolored and shabby and do not enhance the buildings. The buildings need some TLC, beautification and standardization to truly represent what a great community Fox Pointe.
|Recommended: YesI love this place — This is a nice area and quiet
|Recommended: YesAll good except for the trash — I would tell them about all the good things, one of them being Melissa in the office, and a couple of the really bad things such as we need our trash issue to be addressed with larger receptacles maybe and we have some loud car stereos and speeding throughout the complex.
|Recommended: YesLivable but expensive — I've lived here for five years and everything has been well and good up until now. Prices are extreme and unnecessary. Unfair even. Gas prices are ridiculous and extremely angry I have to pay for others heat when mine is continuously set to 67°. An extra 202 was added to my rent due to everyone else cranking up their heat when it hasn't been all that cold out. Where is the fairness in that When I first moved in, my rent was 945... five years later, it's 1470. Seriously How do you expect people to stay if you keep increasing it A mortgage in the town is cheaper than that Besides the price I've loved living here. Neighbors are nice, landscaping is always kept up, and employees have been easy to communicate with. Parking is a small issue. I work late some nights and I, at times, have to park around the corner or at the next building due to no available spots in front of my own door. Too many vehicles per apartment. I shouldn't have to park so far away all because someone has a motorcycle they do not use taking up a space for continuous months at a time. Outside 45-48
|Recommended: NoA Good Community — It's easy and convenient. The staff here always does there best to help out