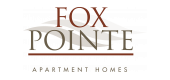 Your Review
Submit a Review

Resident Reviews
|Recommended: YesRenter — Everything is overall good
|Recommended: YesFairly well maintained with some basic upkeep — I would tell them that this property has all the basic necessities that you can ask for, which is a plus. However, it is obvious that the maintenance staff put little effort in preparing apartments for move-in. In my kitchen, there was a large number of googly-eyes on a shelf in the pantry. Instead of removing them all, the employee decided to just paint over all them, solidifying their position on the shelf. This is just one example of how corners were cut and dishonesty was apparent. However, with fixing appliances, the response was in a timely fashion, which was much appreciated. The staff in the office are very helpful with any questions.
|Recommended: Yes
Nice place — Well looked after a little strict on working out on your car
Thank you for taking the time to place your review. We are happy to hear that the community it being maintained. Please feel free to reach it to the office if at any time you'd like to discuss conduct that is allowed or not allowed on the community grounds.
|Recommended: Yes
Fox Pointe is Top Notch — My Apartment layout is very good. New appliances in kitchen, quiet and elegant along with nice light gray paint on walls carpet matches nicely. The cabinets are gorgeous. Community neighborhood feels safe. Neighbors are good people. Love the small towns All the staff Melissa are wonderful too Location is perfect I am so Grateful Blessed I found Fox Pointe, I don't ever want to move. This is my HOME now. It's 🥰 perfect.
Thank you for your warm review and kind words. We are ecstatic to hear you love your new home, neighbors, and community. We are pleased to hear that Melissa and staff have made your home and move in a great experience. We greatly appreciate your feedback and welcome to the community.
|Recommended: YesClean and Quiet — Fox Pointe is a quiet place with friendly staff and maintenance. They seem to always be updating the buildings too - we had new roofs installed recently. We enjoy that it's close enough to shopping and schools, but far enough away that the business doesn't flood into the apartment complex. They do a good job of keeping everything clean by removing any litter from the streets and amenities.
|Recommended: YesGood value for the price — I love the location with the woods out back. My balcony is my sanctuary. I love seeing the deer and hearing the birds. I've even seen a red fox. The neighbors have been great. My only complaint is I've lost heat at least once every winter but the office responds fairly quickly.
|Recommended: YesHome — Friendly neighbors and a good place to live.
|Recommended: YesNice and quiet place — comfy and close to everything you need.
|Recommended: YesQuiet, clean, kid friendly, — It's a nice apartment complex very peaceful, and I know they care about the complex. The noise level from apartment to apartment is much. I live on below a whole family and their dog which is very taxing on the ears
|Recommended: Yes
Long time tenant — I've lived here a total of 6 years all together. When it was named "Fox Ridge", to now "Fox Pointe. The new management is a lot better and reliable.
Thank you for your continued residency and for your kind words. We are very happy to hear that you are enjoying the community you call home and that the staff is helpful to you when need be.
|Recommended: YesI am gonna be a resident at Fox Point soon. I am a first time renter and felt nervous about the entire process. Melissa was so patient with me and all my questions. She took her time time to explain everything to me and making sure I understood. Cannot wait to officially make Fox Point my 1st home
|Recommended: YesI have to call the office for a few things on occasion and I have to say that Melissa is the best She really tries her best to help with whatever she can. If she don't have an answer to my questions she will speak to someone and get back to me with an answer. Very helpful, pleasant, and a joy to speak with.
|Recommended: YesI have lived at foxpointe for almost 3 years. It has been an amazing experience. Very quite with the exception of a rude neighbor, but other than that I love it. Melissa Conklin has been a huge help. Does her job very well and goes above and beyond to assist you 😊.
|Recommended: YesI moved here almost 4 years ago and Melissa moved us in she was and still is A pleasant person to work with so respectful understanding and patient person who work with.